AI Weekly #13 AI's "Aha Moment"
View Original
Translated by Google
This year's AIGC boom seems to be creating new "Aha moments" every week.
Popular drawings of the week
@bleck hart:in office, black hair, fair skin, hoodie, short hair, (absurd, high-resolution, ultra-detailed: 1.1), (1 male, adult, handsome, broad-shouldered, tall, smiling, modern, stylish, minimalist style, detailed eyes and detailed face), (open Body language, maintaining eye contact: 1.1), dating situations
News Featured
iFlytek Spark 3.0 officially released, "way ahead" of ChatGPT
At the 6th World Acoustic Expo and the 2023 iFlytek Global 1024 Developer Festival, iFlytek Chairman Liu Qingfeng announced the official release of iFlytek Spark 3.0. All abilities continue to improve. According to reports, the iFlytek Spark 3.0 general model will be fully benchmarked against ChatGPT. Its Chinese ability has surpassed ChatGPT, and its English ability is equivalent to it. Liu Qingfeng revealed that iFlytek Spark 3.0 is far ahead of ChatGPT in terms of mathematical capabilities.
It must be mentioned that recently, some parents found some content in the article "Lin Xiangru" on their children's iFlytek learning machine that slandered great men, distorted history, and violated mainstream values, which aroused heated discussions among netizens.
"Time" magazine released the "Best Inventions of 2023" list, GPT-4, Dall-E 3, etc. were selected
On October 24, "Time" magazine released the "Best Inventions of 2023" list, including 200 innovations that change the way we live.
A total of 14 projects were selected in the field of AI, including Adobe's Photoshop's Generative Expand and Generative Fill, OpenAI's GPT-4 and Dall-E 3, Runway Gen-2, Meta SeamlessM4T, Stable Audio, etc.
Midjourney launches new official website
Midjourney operates primarily through Discord and is currently looking to bring its full service to the browser. The first version of the new site focuses on providing better image and tip search across user-generated and community-generated images, better image browsing, and faster image viewing with tips.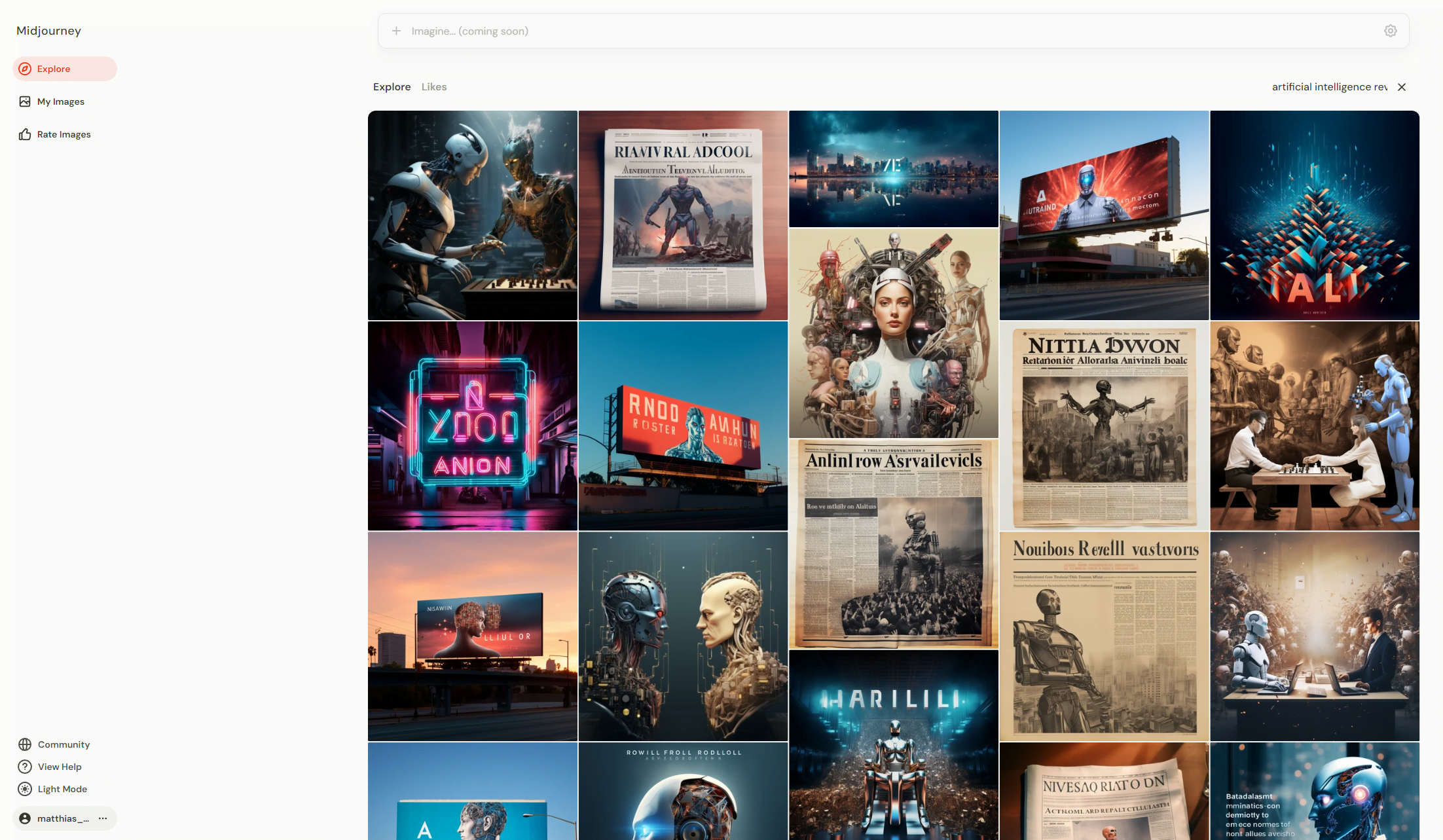 The ability to generate images directly in the browser is already visible in the interface, it's just not yet activated ("coming soon").
SuperCLUE October list released: GPT4 continues to dominate the list, vivo ranks first in China
SuperCLUE recently released the October list of Chinese large models. GPT4 ranked first in the overall list. Vivo's self-developed large model ranked fourth in the overall list with a total score of 70.74, ranking first among domestic large models and second in the list. The ones are Moonshot, Wenxinyiyan 4.0 and SenseChat 3.0.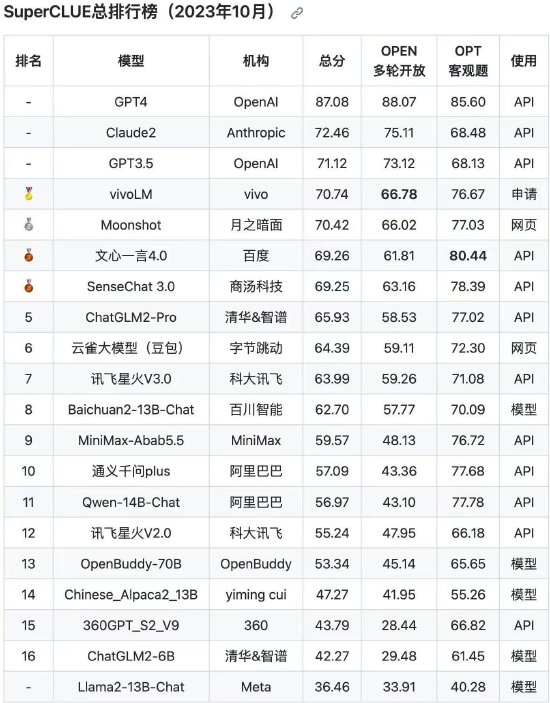 SuperCLUE is a multi-level comprehensive evaluation benchmark for Chinese general large models in the industry. It can be seen from the list that the competition among domestic large model products is still fierce, with vivo's self-developed large models leading the three lists (overall ranking, multi-round open question OPEN ranking, top ten basic capabilities list), Wen Xin Yi Yan 4.0 and SenseChat 3.0 have ranked among the top three in the OPT rankings for the three major ability objective questions. Each major model has shown relative competitive advantages in specific fields.
Article recommendation
A short video of American female singer Swift (Taylor Swift) speaking Chinese has become popular on various social platforms, with the highest number of views reaching more than 6 million. The accent is almost replicated, the text has no translated accent, and the perfectly matching mouth shape makes people wonder, how on earth is this done?
Rolling system, roll design, roll configuration, there are not many places where domestic mobile phones can be rolled now. The emergence of large AI models has finally given manufacturers new hope, so they are stuck in the "trough" of the double cycle of sales and technology in the mobile phone industry. "Mobile phone manufacturers are eagerly and high-profile rushing into the large model + mobile phone track.